Pressemitteilung BoxID 536573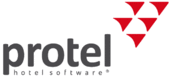 Best Western International certifies cloud-based hotel software protel Air
Two-way interface with protel Air tested and accepted by Best Western International
Dortmund

, (lifePR) -
Best Western International announces the certification of the cloud hotel management system protel Air, developed by Germany-based protel hotelsoftware. protel is now one of only a few hotel software providers offering a cloud solution that complies with the Best Western specification, and can be used by their hotels around the world.

Best Western hotels are required to use hotel software certified by Best Western International linking them with the Best Western Central Reservation System (CRS).The successful development of a Two-Way interface to the Best Western CRS was therefore required for the approval of the cloud-based software, protel Air. After an extensive and successful certification phase, Best Western International has accepted the interface and has released protel Air to be used in Best Western hotels around the world.

"We are very happy that Best Western International has now also certified and released our cloud solution protel Air, after having certified our on-premises hotel systems protel SPE and MPE", says Manfred Osthues, founding partner of protel hotelsoftware in Dortmund, Germany. "We are especially proud of being one of a select few software manufacturers who can now offer a true cloud solution to the Best Western Family. The recent ITB has once again shown us how strong the hotel industry's demand for cloud-based products is. The Best Western Two-Way interface and a cloud-based system are available now, and protel is one of the few providers worldwide who can fulfill both.

As a cloud-based solution, protel Air makes complex and costly IT infrastructures superfluous, because the user only needs a web browser to harness the powerful software. The interface with the Best Western CRS has been developed with the same modern cloud-based technology that is already being used by thousands of protel clients on a daily basis. The combination with protel Air unlocks the full potential of this integrated cloud-based architecture. The benefits for the hotel are obvious: software updates or maintenance of the software, for example, are things of the past. Data backup and security are covered by protel's ISO-certified data center, without interrupting the hotel's ongoing operations. — Instead of having to deal with complicated technical requirements, Best Western hotels using protel Air can focus on realizing their revenue potentials.
Website Promotion
protel hotelsoftware GmbH
protel develops and sells technology and service solutions specifically and exclusively for the hotel industry and related sectors. The consistent focus on the demands of a single industry and an avid passion for technology make protel one of the most experienced and successful providers of professional hotel management systems. Whatever the requirements, if installed on-site, web-based "in the Cloud" or as a hybrid solution, which combines both worlds: protel's future-proof software solutions cover the full industry spectrum, from small independent hotels to hotel chains with a global presence. Today, nearly 12,000 hotels and hotel management schools in over 80 countries, including 4,500 clients in the Cloud, attest to protel's high-level expertise and reliability.
Weitere Pressemitteilungen dieses Herausgebers